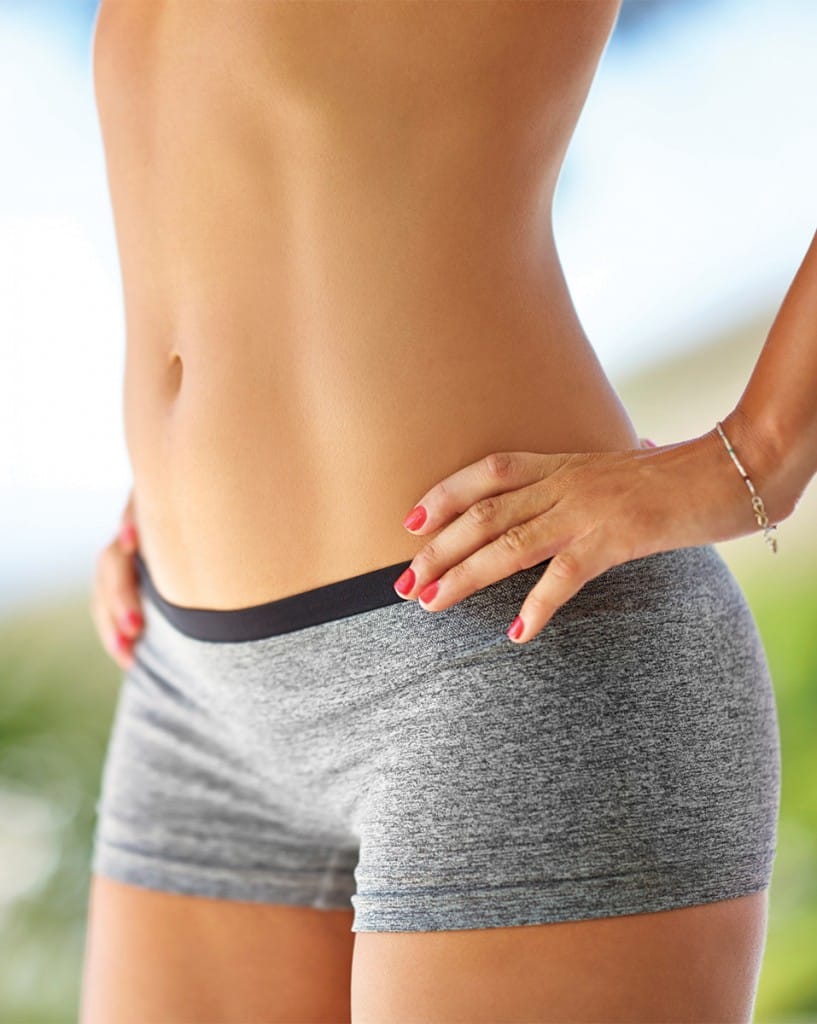 It is the first and only FDA-cleared, non-invasive, body-shaping procedure that uses focused, pulsed ultrasound to destroy fat cells without anesthetics or surgery. REN Dermatology is the only office in Tennessee and one of the first in the country to be home to this amazing machine!
The UltraShape Power directs ultrasound energy into the fat cells below the skin's surface. Rapidly changing pressure waves create vapor cavities in these cells. This stresses the fat cell membranes, causing them to rupture—all while leaving the surrounding skin, nerves, and blood vessels unharmed. There is no uncomfortable heating or cooling involved. Smooth, tightened results often appear as quickly as two weeks after the first treatment. UltraShape is not recommended for major weight loss. For best results, maintaining a healthy lifestyle with proper diet and exercise is recommended.
UltraShape Power is used to reduce fat in the stomach and flank areas. It is ideal for people with resistant fat or genetically acquired problem areas. The best candidates for the procedure should have a BMI of 30 or less and can pinch at least an inch of fat from their midsection.
"I had 3 UltraShape treatments on my abdomen and lost a little over 3 1/2 inches. Amazing! Totally painless and was able to work out right after each treatment. This beats going to the gym."
– UltraShape client, New Orleans, Louisiana

"I've completed two treatments and I already see a difference. Best part is, you just lay there, and it only takes about an hour."
– UltraShape client, Austin, Texas
How REN Dermatology Can Help
REN Dermatology & Laser Center is a comprehensive skin care center located in Franklin and Brentwood, Tennessee, in the heart of Williamson County. Our mission is to provide patients with expert dermatologic care in a comfortable and welcoming office environment.

REN Dermatology & Laser Center offers convenient hours, including appointments in the early morning, late afternoon/evening, and most weekends. The office can accommodate patients' needs for utmost privacy and confidentiality, including a private entry and waiting room by request.