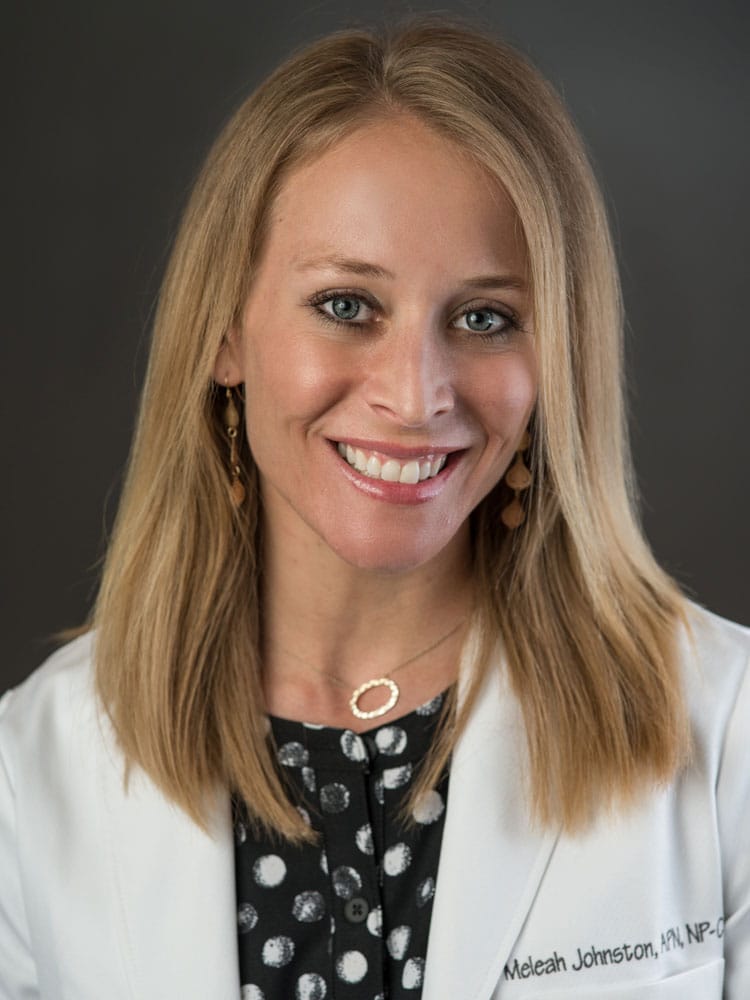 Meleah Johnston, APN, NP-C
Meleah Johnston, APN, NP-C is a nurse practitioner at REN Dermatology. A native of Jackson, Tennessee, she received a bachelor's degree in nursing from Middle Tennessee State University. She also graduated as a family nurse practitioner (FNP) from Tennessee State University with a Master's degree in nursing.
At REN Dermatology, she provides both clinical and cosmetic services to patients, including formulating diagnoses and developing treatment plans. Her experience includes working as an RN at Vanderbilt Regional Burn Center and Vanderbilt Cosmetic and Plastic Surgery Clinics. In addition, Meleah is a member of both the Dermatology Nurses Association and the American Association of Nurse Practitioners, through which she is board certified.
Book An Appointment With REN Dermatology
REN Franklin
155 Covey Dr.
Suite 200
Franklin, TN 37067
Schedule Your Appointment
REN Brentwood
Harpeth Medical Center
1195 Old Hickory Blvd.
Suite 202
Brentwood, TN 37027
Schedule Your Appointment