REN Dermatology & Laser Center is a comprehensive skin care center located in Franklin and Brentwood, Tennessee, in the heart of Williamson County. Our mission is to provide patients with expert dermatologic care in a comfortable and welcoming office environment.
Our medical director, Dr. Jennifer Lee, is a board-certified dermatologist and a graduate of Harvard Medical School, as well as a former faculty member at both Harvard and Vanderbilt University. In 2013, she was awarded "Teacher of the Year" by the Division of Dermatology at Vanderbilt University Medical Center.
Dr. Lee specializes in all aspects of general dermatology, in addition to providing expertise in cosmetic and laser procedures. Her proficiency in the field has garnered the attention of numerous magazines and publications, as well as respect from her peers and former medical students that she has educated and influenced throughout her career.
Dr. Christina Gelbard specializes in delivering medical and cosmetic clinical care. Dr. Gelbard is a board-certified dermatologist, and a fellow member of the American Academy of Dermatology. She practices medical, surgical and cosmetic dermatology, and sees both pediatric and adult patients. She completed her Dermatology residency at University of Texas-Houston.
Dr. Taylor Mulkey is a board-certified dermatologist and a member of the American Academy of Dermatology, and a Fellow of the American Board of Dermatology. Dr. Mulkey specializes in all aspects of medical dermatology such as diagnoses and treatment of skin cancer, eczema, psoriasis, acne and other conditions related to the skin, hair and nails in adults and children.  Additionally, she is trained to perform cosmetic procedures such as Botox, Dysport, and fillers. Dr. Mulkey  did her internship in Internal Medicine at the University of Louisville and went on to complete her residency in Dermatology at the Medical University of South Carolina in Charleston, SC.
Meleah Johnston, NP provides both clinical and cosmetic services to patients. Her experience includes working as an RN at Vanderbilt Regional Burn Center and Vanderbilt Cosmetic and Plastic Surgery Clinics. Meleah is also a member of both the Dermatology Nurses Association and the American Association of Nurse Practitioners, through which she is board certified.
REN Dermatology & Laser Center utilizes state-of-the-art technology, from our lasers and treatment devices to the most current electronic health record systems and online patient portals.   To schedule an appointment,  call our office at (615) 835-3220.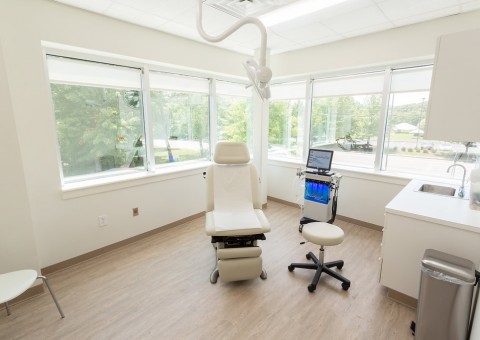 We accept and are in network with Blue Cross Blue Shield (BCBS), Aetna, United, Cigna, Humana, Multi-plan, TriCare and Medicare insurances.