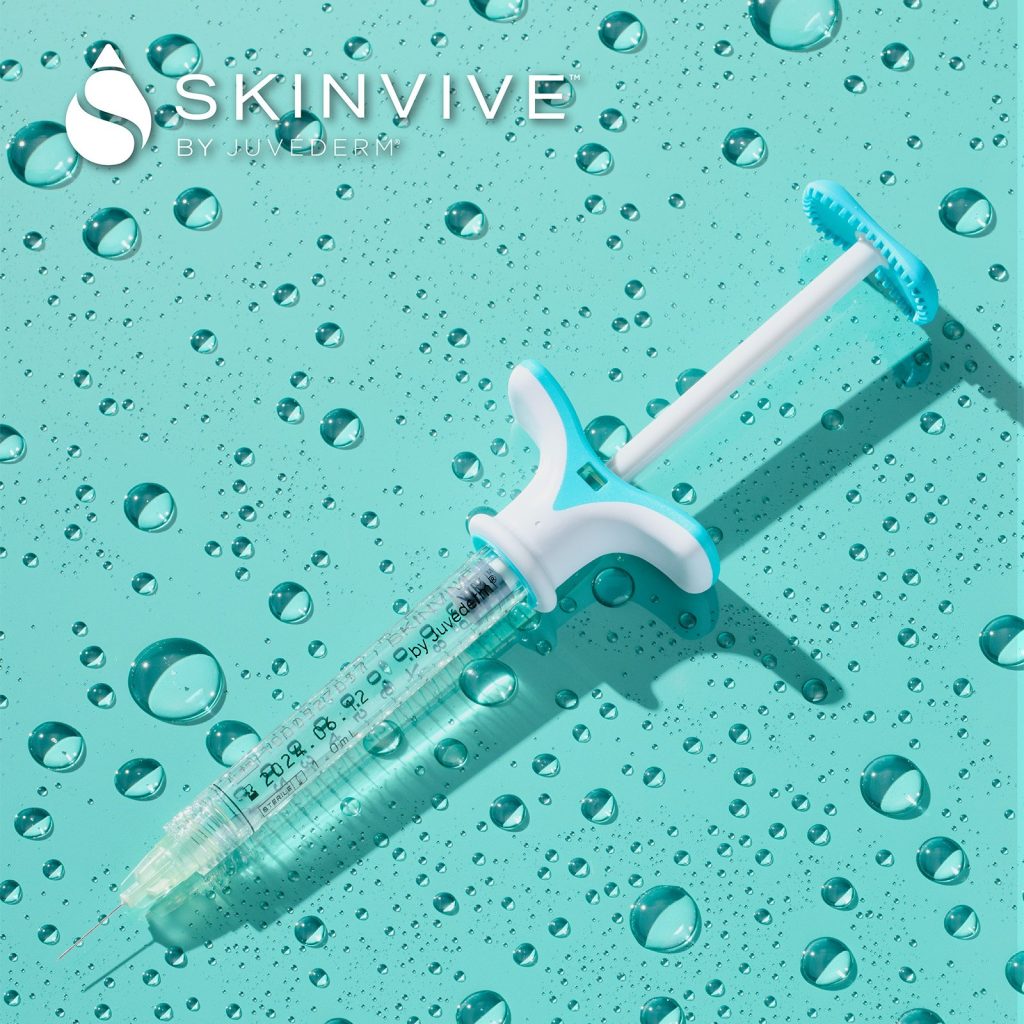 SKINVIVE by JUVEDERM is the first and only hyaluronic acid microdroplet injectable treatment to improve skin smoothness of the cheeks.
SKINVIVE by JUVEDERM improves skin quality by smoothing the skin and increasing hydration–approved for use in all skin, tones. Treatment results in glowing, hydrated, refreshed, and healthy looking skin. Treatment typically does not disrupt daily activities and provides results over the course of 6 months without requiring a series of treatments.
ENHANCE YOUR NATURAL GLOW
SKINVIVE by JUVEDERM is injected as tiny, intradermal microdroplets of hyaluronic acid within the dermis layer, so you won't see any change in the shape or volume of your face—just healthier looking skin for a lasting glow.

FDA APPROVED, CLINICALLY PROVEN
SKINVIVE by JUVEDERM is a modified hyaluronic acid gel that's injected as intradermal microdroplets below the surface of the skin, increasing hydration to improve cheek smoothness. SKINVIVE by JUVEDERM patients reported satisfaction with how glowing, hydrated, refreshed, and healthy their skin looked compared to before treatment.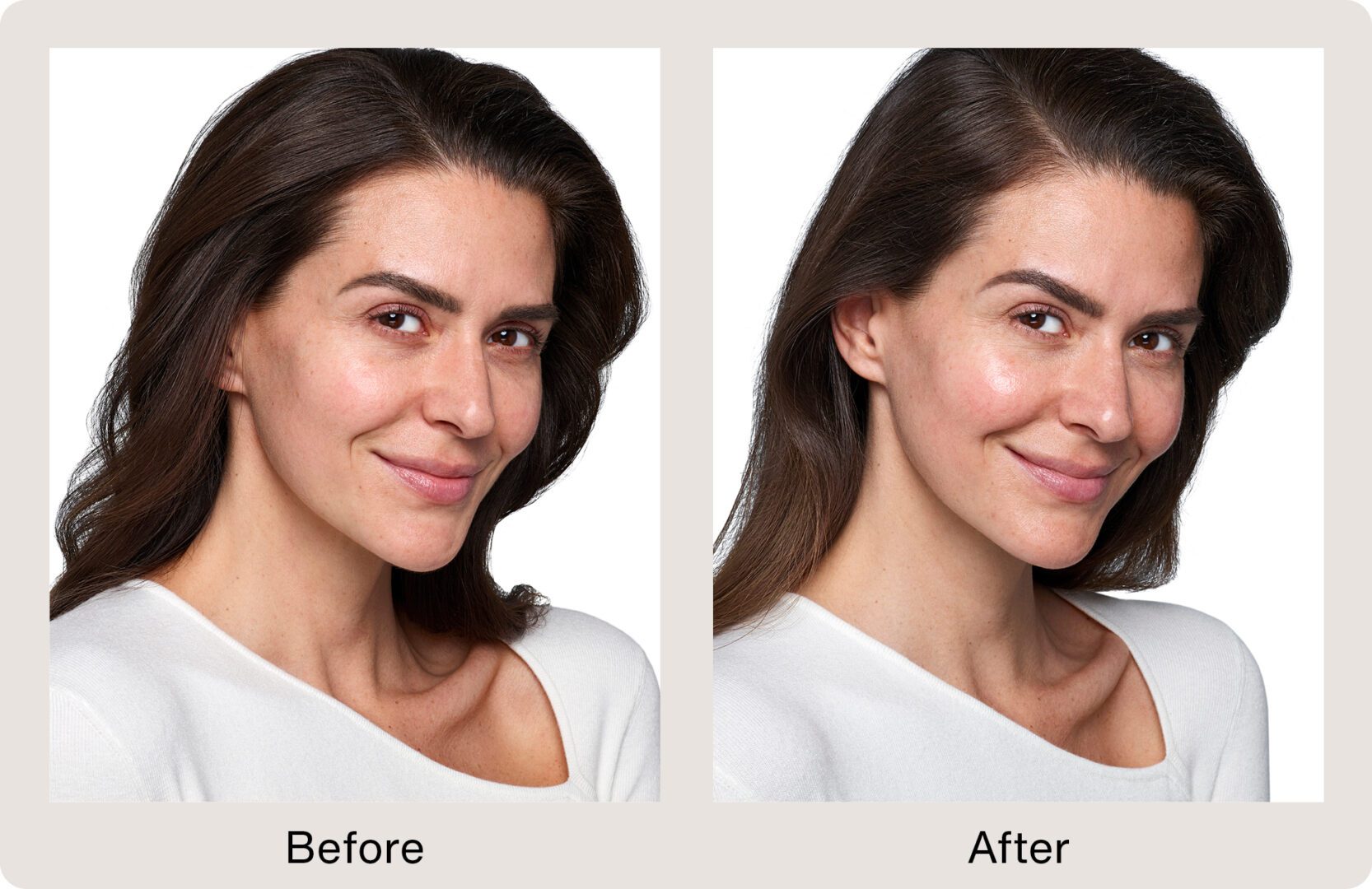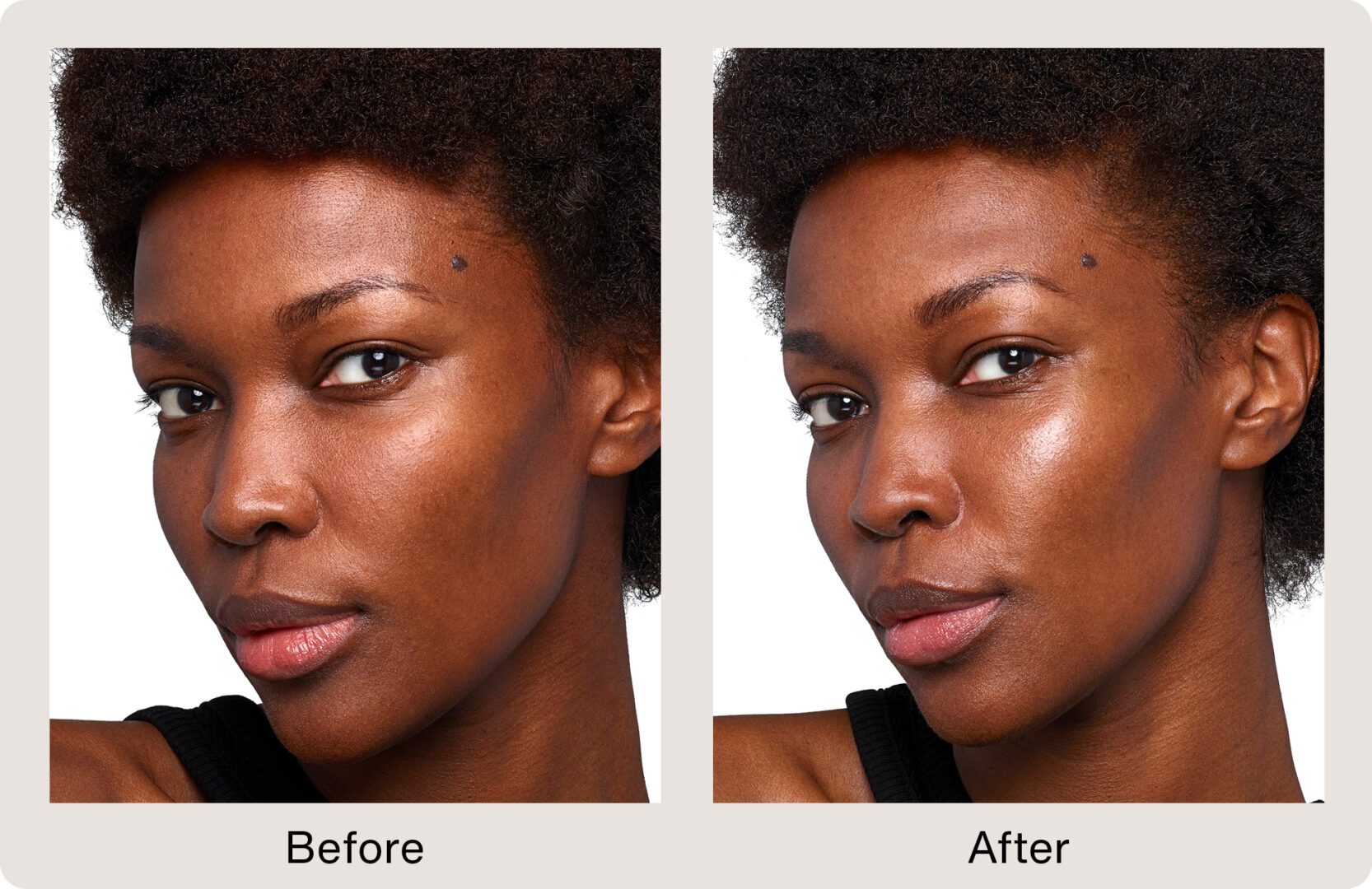 RESULTS FOR ALL SKIN TYPES
SKINVIVE by JUVEDERM is a skin quality treatment that works beneath the surface to improve cheek smoothness for healthier-looking skin no matter your skin type or tone.

REFLECT YOUR BEST SKIN FROM WITHIN
SKINVIVE by JUVEDERM is designed to temporarily increase hydration to improve smoothness and reduce fine lines in the cheeks.

READY, SET, GLOW- ON YOUR OWN SCHEDULE
On average, a treatment session lasts about 15-20 minutes. And, with minimal downtime, SKINVIVE by JUVEDERM is do-it-on-your-lunch-break convenient. Some people may need an optional touch-up.
How REN Dermatology Can Help
REN Dermatology & Laser Center is a comprehensive skin care center located in Franklin and Brentwood, Tennessee, in the heart of Williamson County. Our mission is to provide patients with expert dermatologic care in a comfortable and welcoming office environment.

REN Dermatology & Laser Center offers convenient hours, including appointments in the early morning, late afternoon/evening, and weekends. The office can accommodate patients' needs for utmost privacy and confidentiality, including a private entry and waiting room by request.