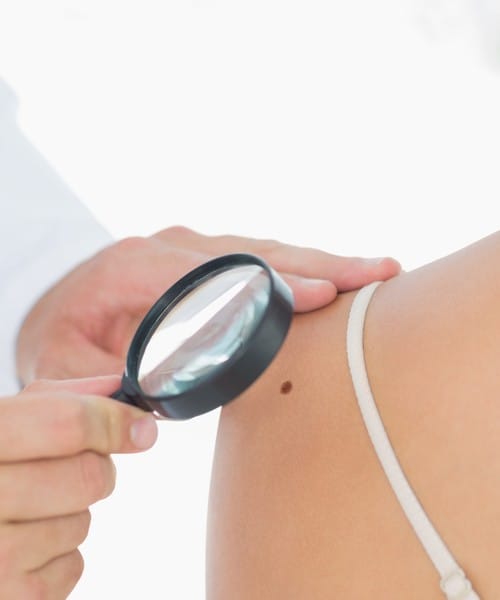 Moles are a cluster of melanocytes in your skin that produce the pigment melanin. They can be flat or raised; various colors including tan, pink or brown; and round or oval in shape. Some moles can become atypical and when these cells become cancerous, melanoma develops.
Some warning signs of melanoma include:
• Asymmetry being disproportionate in size
• Border uneven borders around the mole
• Color having different colors within a mole (red, blue or black)
• Diameter greater than 6mm or the size of a pencil eraser
• Evolving changing in size, shape, color, elevation; or becoming itchy, bleeding, or painful
How REN Dermatology Can Help
REN Dermatology & Aesthetics is a comprehensive skin care center located in Franklin and Brentwood, Tennessee, in the heart of Williamson County. Our mission is to provide patients with expert dermatologic care in a comfortable and welcoming office environment.

REN Dermatology & Aesthetics offers convenient hours, including appointments in the early morning, late afternoon/evening, and most weekends. The office can accommodate patients' needs for utmost privacy and confidentiality, including a private entry and waiting room by request.