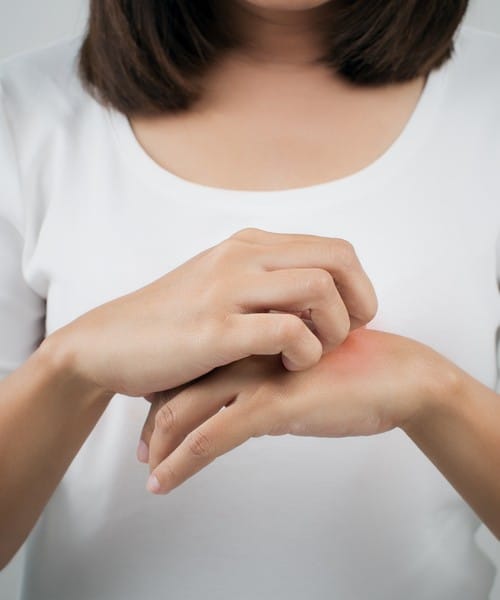 Atopic Dermatitis + Eczema
Atopic dermatitis (sometimes referred to as eczema) is an inflammatory condition of the skin that can cause severe itchiness.
It can be associated with asthma and allergic rhinitis (hay fever). It can affect young children and often improve with age, but can also persist into adulthood. Diligent skin care is important to control eczema.
For flares, treatment can include a combination of prescription medicated creams, moisturization, and other treatments.
How REN Dermatology Can Help
REN Dermatology & Aesthetics is a comprehensive skin care center located in Franklin and Brentwood, Tennessee, in the heart of Williamson County. Our mission is to provide patients with expert dermatologic care in a comfortable and welcoming office environment.

REN Dermatology & Aesthetics offers convenient hours, including appointments in the early morning, late afternoon/evening, and most weekends. The office can accommodate patients' needs for utmost privacy and confidentiality, including a private entry and waiting room by request.