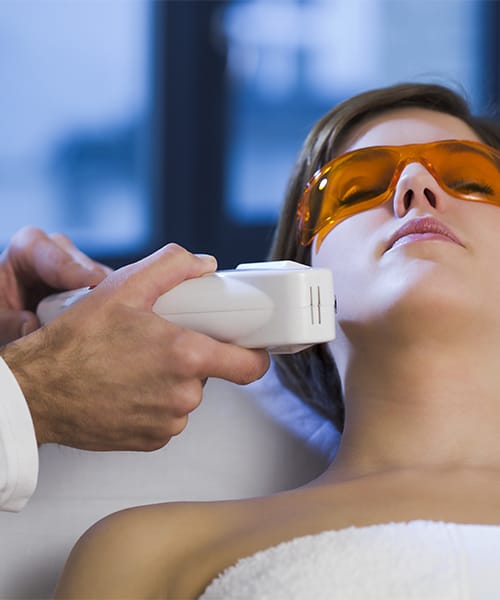 Our Elos Plus laser combines intense pulsed light (IPL) with bipolar radiofrequency allowing us to specifically target inconsistencies in the skin. The heat that is delivered through this treatment stimulates skin cells to regenerate new collagen, thus improving skin tone and texture.
This, along with the removal of visible vessels and pigmented areas, leads to smoother, vibrant, and younger-looking skin. Conditions that are successfully treated with an IPL laser facial include age spots, freckles, sun spots, liver spots, pigmented acne scars, birthmarks, superficial skin wrinkling, fine spider veins (broken capillaries), redness associated with Rosacea, cherry angiomas, and even active acne reduction.
How REN Dermatology Can Help
REN Dermatology & Aesthetics is a comprehensive skin care center located in Franklin and Brentwood, Tennessee, in the heart of Williamson County. Our mission is to provide patients with expert dermatologic care in a comfortable and welcoming office environment.

REN Dermatology & Aesthetics offers convenient hours, including appointments in the early morning, late afternoon/evening, and most weekends. The office can accommodate patients' needs for utmost privacy and confidentiality, including a private entry and waiting room by request.