Basal cell carcinoma (BCC) is a type of skin cancer that starts in the basal cells, which are found in the deepest layer of the skin. It is the most common type of skin cancer and accounts for around 80% of all skin cancers in the United States. In this blog, we will discuss the causes, symptoms, treatment, and prevention of basal cell carcinoma. 
Causes
BCC is caused by damage to the DNA of the skin cells, usually as a result of exposure to ultraviolet (UV) radiation from the sun or tanning beds. Other risk factors include having fair skin, a history of sunburns, a family history of skin cancer, and exposure to certain chemicals such as arsenic and coal tar. 
Symptoms
BCC usually appears as a small, shiny bump or a red, scaly patch on the skin, often on the face, neck, or ears. It may bleed easily, ooze or crust over, and may be mistaken for a pimple or a sore that does not heal. In some cases, BCC may have a waxy or pearly appearance, with tiny blood vessels visible on the surface. 
Treatment
The treatment for BCC depends on the size and location of the cancer, as well as the patient's overall health. In most cases, the cancer is removed by surgery, which may involve scraping or cutting the affected area or using a laser to destroy the cancer cells.  
Prevention
The best way to prevent BCC is to protect your skin from the sun's harmful UV rays. This includes wearing protective clothing, such as long-sleeved shirts, pants, and hats, and using sunscreen with an SPF of at least 30. You should also avoid tanning beds and seek shade during peak sun hours, which are typically from 10 am to 4 pm. 
In conclusion, basal cell carcinoma is a common type of skin cancer. It is important to protect your skin from the sun's harmful UV rays and to see a board-certified dermatologist if you notice any unusual changes on your skin. Early diagnosis and treatment are key to preventing the spread of BCC and reducing the risk of complications. 
REN Dermatology and Aesthetics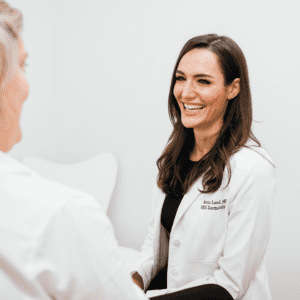 Based in Franklin and Brentwood, Tennessee, REN Dermatology and Aesthetics treats patients from the greater Nashville area including Belle Meade, Green Hills, Nolensville, Spring Hill, Thompson Station, Columbia, Murfreesboro, Smyrna, Cool Springs.  
REN Dermatology is in-network with Blue Cross Blue Shield (BCBS), Aetna, United, Cigna, Humana, TriCare, and Medicare insurances. We recommend checking with your specific insurance plan to determine coverage.  
To schedule an appointment, click here or call our office at 615-835-3220.