Although we've had a mild winter in Middle Tennessee, we can all agree that the  winter weather takes a toll onskin and hair. Everything feels lackluster, as our hair gets dry and is easily damaged.
I wanted to find out how to transform dry, dull locks for spring, so I turned to Johnna Rightmyer–nationally recognized hair expert and owner of Juel Salon in Franklin. She's styled hair for Mercedes-Benz Fashion Week in NYC, multiple awards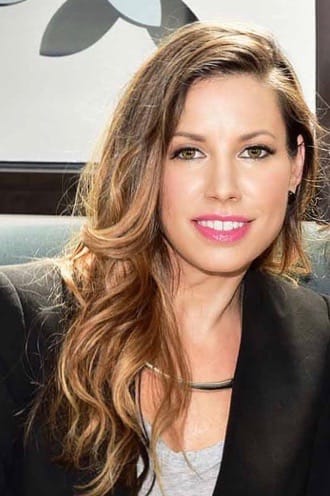 shows and has been an educator and platform artist for top haircare lines. Check out Johnna's top tips for bringing your hair back to life!
1. GET RID OF BUILD-UP: A clarifying treatment is essential to help remove any unwanted build-up.There are color-safe clarifiers available for those of you who want to protect your color/highlights. The clarifier safely eliminates the build-up that's making your hair appear dull. It also prepares your hair for intense moisturizing which will restore shine.
2. REPAIR THE DAMAGE: We need to replenish moisture to help address the dryness and damage of our hair. For those of you wanting to go with lighter color for spring, you don't want to start the process of lightening your hair without first repairing the damage. A deep moisture mask–or "masque" for Kerastase lovers–helps nourish your hair. If you have significant damage or have color treatment, a spray-on serum may be more effective for you. This intensive moisturizing treatment for your hair should be done once a week to prep for spring.
3. PROTECT FROM HEAT: Thermal protectants can be used to spray on dry hair before using a curling or flat iron, protecting your hair from the heat. Thermal protectants can also be put on wet hair before you blow dry. Plus, some thermal protectants now give you 72 hours of protection, so you don't need to repeat daily before you style your hair –for those of you not shampooing your hair daily.
Kerastase offers
multiple products customized to your needs. Ciment Thermique may be better for over-processed hair; Nectar thermique offers intense moisturizing; Keratine Thermique is better for managing frizz. Beware of applying oil, like Moroccan oil, that doesn't have thermal protectant. The mixture of the oil plus heat from a curling or flat iron can damage the hair further. Think: do oil and heat mix well?
Tip: A thermal protectant would be good to use before next winter to help prevent damage.
4. A GOOD HAIR BRUSH IS IMPORTANT: The trend of shampooing less frequently is overall a good practice to prevent excess damage, but don't underestimate the importance of a good hair brush. I recommend a good boar bristle brush, which helps distribute your natural scalp oils. Boar bristles are also more gentle on your hair. Try dry brushing your hair before you shampoo. Look for 100% boar bristles; some brushes are mixed with nylon bristles–not good.
5) AT HOME DIY: For you lovers of coconut oil, this easy recipe is the perfect DIY treatment. Lightly dampen a hand towel with warm water–or microwave a moist towel–grab 1 teaspoon of your favorite coconut oil and apply to the dry ends of your hair. Wrap your hair with the towel and let it soak in for 20 minutes. No need to rinse it out, let the coconut oil naturally absorb and condition your hair!
For all of our REN clients, Juel Salon is kindly offering an exclusive Winter Repair package, including a complimentary pre-cleanse treatment AND a moisture mask conditioning treatment with a blowout for just $45 (reg: $95). Be sure to mention REN when booking!
Thanks for your amazing tips. Johnna!
By: Dr. Jennifer Lee, featuring Johnna Rightmyer