At REN Dermatology, one of our favorite things is consulting on brides-to-be, mothers (and other family members) of the bride, and helping them formulate a customized plan to get beautiful skin for the Big Day. Continue reading for bridal skincare tips.
We hope you'll consider REN Dermatology for all of your bridal skincare needs. We understand how to help you look your best, and we also offer the most comprehensive treatment options in the Greater Nashville area to help address your various concerns/needs.
POPULAR TREATMENTS TO PREP FOR THE BIG DAY INCLUDE:

1) LASH EXTENSIONS
A full set of eyelash extensions done a few days before your wedding day can help you have natural-looking, longer and thicker lashes. These are a Must for any bride, mother of the bride or groom, or bridal party!.
Timing: Full set of lash extensions should be done the week of the wedding.

Click here to see more before/after photos of Lash Extensions.
2) FACIALS customized to your skin type
Whether you have oily, dry, acne-prone, or sensitive skin, we can help customize a facial designed for your specific skin type. Combined with lymphatic massage and optional add-ons for increased benefit, facials can be done the day or two before the wedding for maximum beauty. We also offer the HydraFacialMD treatment which is super popular for all skin types: The HydraFacial is a multi-step procedure which hydrates, lightly exfoliates, extracts pores and leaves your skin glowing.
Timing: Should be done the week of the wedding.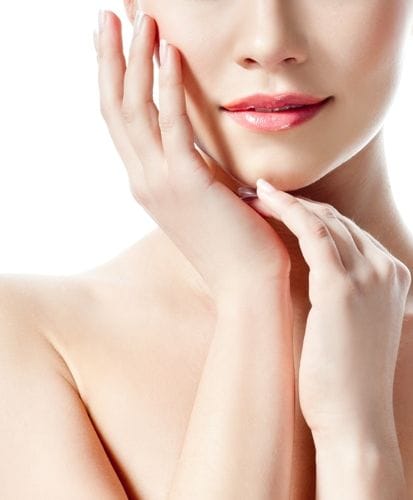 3) CHEMICAL PEELS help you glow
Chemical peels can range in strength from light and gentle to very strong. Depending on your goals and the length of downtime you have, we can help you select the right strength of chemical peels for a safe and effective treatment. Peels help exfoliate dull dead skin, can lighten brown spots, and leave your skin feeling silky smooth.
Timing: should be done AT LEAST one week before the wedding.
Click here to read more about Chemical peels.
4) DERMAPLANING
This painless procedure helps exfoliate unwanted "peach fuzz" hairs as well as dead skin on the cheeks and face. This treatment helps your moisturizer and make-up apply flawlessly, and achieves smooth pretty skin for photos. Dermaplaning can also be combined with a chemical peel or with a facial at the same appointment.
Timing: should be done a few days before the wedding.
Click here to read more about Dermaplaning.
5) MICRONEEDLING
This popular treatment requires minimal downtime (1-2 days of mild redness) but can be very effective for improving acne scars, enlarged pores, and fine lines and wrinkles. Typically, a series of several treatments is required to achieve optimal results.
Timing: Treatments should be started 6 months before the wedding.
Click here to read more about Microneedling.

Like what you're hearing? Read  Part 2 of our "REN Bridal Beauty" series!
Call us at (615) 835.3220