REN Dermatology is excited to announce that Dr. Anna Land will now be offering integrative dermatology consultations, in addition to her medical and cosmetic dermatology practice. 
Dr. Land has pursued additional training in integrative dermatology to become an expert in evidence-based integrative medicine, to meet a growing demand from patients who desire a comprehensive approach to their skin disease and aging.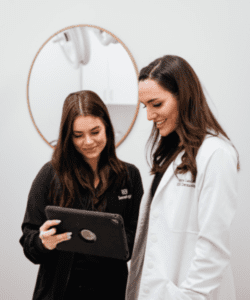 What is integrative dermatology?
Integrative dermatology views the skin as one part of the overall health of our body. It places an emphasis on nutrition, lifestyle, stress, environmental factors and hormonal imbalances and how this can relate to the skin. The focus is on looking at the person as a whole and not just an isolated skin condition.  
Why should I choose integrative dermatology?
For some patients, their skin condition may be resistant to conventional therapies, they may have experienced unacceptable side effects from treatment, or they may want to limit exposure to pharmaceuticals.  Dr. Land will combine her traditional medical and cosmetic dermatology training with evidence-based integrative techniques to treat the underlying cause of illness and create a unique lifestyle plan for each patient. 
Does integrative dermatology treat acne, psoriasis, or hormonal skin changes?
Dr. Land will offer integrative visits to address a range of skin diseases which include acne, hormonal skin changes, eczema, psoriasis, seborrheic dermatitis, rosacea, etc. as well as cosmetic consultations targeted to address hair loss, wrinkles, skin laxity, aging, etc 
Schedule your integrative dermatology appointment with Dr. Anna Land in our Brentwood office on Friday afternoons. Call our office at 615-835-3220 to book.  
REN Dermatology and Laser Center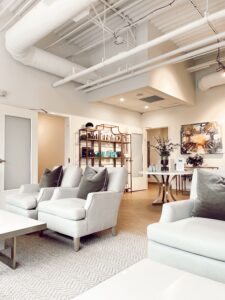 Based in Franklin and Brentwood, Tennessee, REN Dermatology and Laser Center treats patients from the entire greater Nashville area including Belle Meade, Green Hills, Nolensville, Spring Hill, Thompson Station, Columbia, Murfreesboro, Smyrna, Cool Springs. 
REN Dermatology is in-network with Blue Cross Blue Shield (BCBS), Aetna, United, Cigna, Humana, TriCare, and Medicare insurances. We recommend checking with your specific insurance plan to determine coverage.