REN Dermatology is pleased to welcome double board-certified Facial Plastic surgeon 

Dr

. 

Lucas

 

Bryant



to our Brentwood location.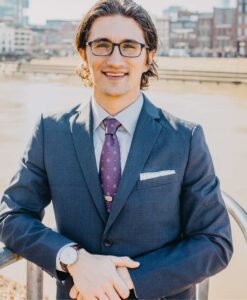 Dr

. 

Bryant

 is a double board-certified Facial Plastic Surgeon and Clinical Assistant Professor at Vanderbilt Medical Center, specializing in all aspects of cosmetic and reconstructive procedures. 
He is an expert in facial plastic surgery procedures including:
Rhinoplasty (nose job/enhancement surgery),

Total facelift

Lower facelift

Necklift

Eyelid lift (Blepharoplasty)

Quick recovery Mini-Lift

Chin Augmentation

Lip Lifts

Buccal Fat removal (chipmunk cheeks)

Chin and Sub-mental Tightening

Ear pinning (Otoplasty)

Brow Lift
Dr. Bryant completed his surgical residency training at Thomas Jefferson University Hospital, which is nationally ranked as one of the best hospitals for head, neck, and facial surgery.
After residency, Dr. Bryant was selected for the highly competitive Facial Plastic surgery fellowship with Dr. Andrew Jacono in New York city. This year-long fellowship (of which there is only one Fellow selected a year) allowed Dr. Bryant to master the revolutionary Deep Plane Facelift surgical approach on patients from all over the world. The Deep Plane Facelift approach as taught by Dr. Jacono is known for natural and dramatic results with quick recovery.
Dr. Bryant (a Minnesota native) and his wife Erica have three sons. In his free time, he enjoys spending time with his family, running (he has run a 2:36 marathon!), drumming, fishing, and kite-boarding. See more of Dr. Lucas Bryant's work here.
Dr. Bryant will begin seeing patients in our Brentwood office on Fridays. Please call to schedule your consultation: (615) 835-3220.